Based on your selection from the option menus, you can get instant price quote plus shipping by specifying your zipcode and the quantity.
The pros & cons of using CD jewel cases
CD jewel case has been the de facto standard for music CDs ever since CD was invented. Although alternative packaging solutions such as CD mailers, CD wallets, and CD digipaks are competing with CD jewel cases for market share, CD jewel case is undoubtedly still the winner.
Found in every CD jewel case packaging are the front insert and the traycard. The front insert can be as simple as a one piece single page or can be a multi-page booklet (If you have a thick booklet then you should consider using digibooks instead). The traycard is the piece of paper behind the tray with information such as track titles, copyright, and barcode. The two sides of the traycard are folded up to become the spine of the jewel case.
If black tray is used the traycard should be printed only on the outside. When clear tray is used instead then the traycard should be printed on both sides. Prices change slightly when clear tray is used.
Black Tray Jewel Case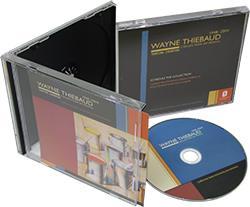 Black tray jewel case is the most commonly used jewel case used by musicians. If you need more space to put your artwork we suggest put the artwork on the front cover instead of using clear trays. Clear tray jewel cases do offer some style. But information meant to be read such as track titles and lyrics should not be put on the traycard underneath the clear tray.
Clear Tray Jewel Case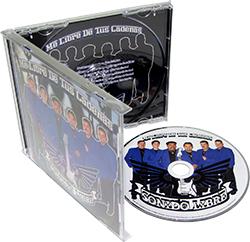 In some cases clear tray jewel cases do offer a more attractive design. Since the tray is clear, the artwork printed on the other side of the tray can be seen through. But remember that the center hub has the teech for holding the CD and it tends to muddle with the artwork around that area. So keep that in mind when you make your design.
Based on your selections from the options menus we have determined that you will need the following artwork templates.