Don't let your imagination stopped by the preconception shape of a circular CD. A CD-ROM can be of any shape as long as it is balanced geometrically. Sampling these following shapes may give you some inspiration. We are one of the pioneers in the shaped CD businesses and can definitely help you create your shaped CD with expertise.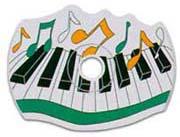 Making a shaped CD can be as simple as 1-2-3. Do read the shaped CD section of our FAQ if you need more information.
First send us your drafted artwork and expected amount of data capacity, say a heart shaped with 30MB.
We will evaluate the feasibility and feedback with possible adjustment to your original design if necessary.
Once final shape is approved by you we will start the production.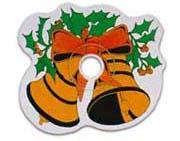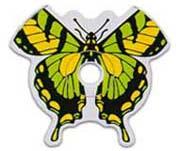 There are many packaging options available for our shaped CD Replication. Depends on your budget, you can choose
Clear Plastics Sleeves,
Cardboard Sleeves or Mailers
Standard Jewel Cases,
Slim Jewel Cases,
Digipaks,
Disc Wallets, and
Clam Shells,
Amaray Cases
From the Packaging pull-down menu above you can choose different kinds of packaging options. Additional options can be added from the context sensitive menus to meet your requirements.
Your artwork can be in any graphics format as long as it has 300 dpi (dots per inch). We suggest use Adobe Photoshop or Illustrator. Please refer to the Shaped CD section of our FAQ for instructions on how to design your artwork.
LEAD-TIME for our Shaped CD Replication service is about 15 working days. But let us know if you need your order sooner, we will try our best to expedite your order for you.
Shipping options include ground (1 to 5-day dependes on where you are located), 3-Day, 2-Day, and overnight. We encourage you to plan ahead so you can use ground shipping. In general the cost difference between ground and overnight is quite big.
Make the packaging option selection and then click on the Shop Online button. Specify the quantity you need, put your selection into the shopping cart, complete the check out process. You will receive an online invoice by email.
Submit your artwork for a feasibility evaluation.
Mail us the content master CD to be replicated. You can also send us the content electronically to sales@newcyberian.com by using free service provided by www.yousendit.com or www.sendspace.com. If you choose to send us the content electronically, try to create a disc image in ISO, NERO, Toast, or other compatible formats.
If you place the order online, please include a copy of the online invoice when you send us the master by mail.
New Cyberian Systems guarantees the replicated CD will be exactly the same as the master provided to us by our clients. We will not be liable for any latent errors that are inherent in the content. Please make sure to check and test the master before sending it to us.
If you choose to send us file(s) digitally, please be aware that there is potential risk of missing data or data corruption. In the event this ever happens, you agree to hold New Cyberian harmless for any losses. New Cyberian will do its best to help mitigate the losses and you agree to compensate New Cyberian for the additional expense for re-running the replication job.
Note: All prices include glass master and stamper, film charges, replication, 5-Color (full color) silkscreen / offset printing. There is absolutely NO extra charge except for shipping.
For all shaped CD replication orders your artwork will be professionally printed onto the CD surface by either silkscreen or offset printing -- the same quality as any retail CD's you can find in music stores.
Warning: Shaped CD's CANNOT be used in most slit-loading devices, such as some automobile CD players and some iMacs. But on most tray-loading CD devices there are two "wells"; one sized for a normal CD, and a smaller, deeper well for shaped CD's to fit into. CD devices that feature an opening lid have no problem with shaped CD's, as the disc can simply be placed onto the spindle as with a normal CD.