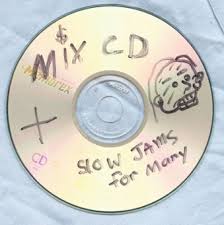 When you sell your CDs or DVDs or even just give them away, you will need to identify your discs with some kind of labels.  A disc without label is like a person without identity and it will present inconvenience for the recipients of your discs to store them and archive them.  Disc label can be printed in several ways and each has its advantages and disadvantages.
Write on CD using Sharpie
Just mark with Sharpie
Quick and dirty and your discs will not look very professional. But it does serve the identification purpose.
Paper label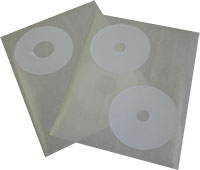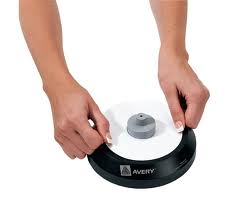 There are matte and glossy labels and big hole vs. small hole for the non-printable area of the hub area of the disc. Glossy label can be very impressive if you artwork is colorful. But once you apply the label you will need to rub off the air bubbles immediately.  Also labels, no matter glossy or matte, add up the thickness of the discs and sometimes that will create problem on slit loaded devices such as car stereos, iMac when the discs cannot be ejected.
Inkjet printable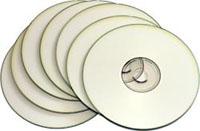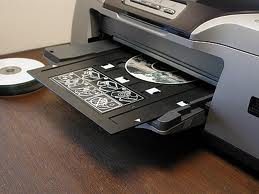 Many discs are sold with a white or clear inkjet printable coating now. Printers from Epson, HP, and Canon can
print directly onto these special treated discs.  Nice about this is that it doesn't increase the thickness of the discs.  But the printing process is very slow, say 2 to 3 minutes per disc, depending on the complexity of the artwork.
Thermal printing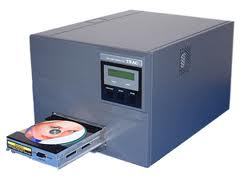 On top of the line is thermal printing.  Essentially a heat transfer film is applied to the specially treated disc surfaces. This creates a super impressive result.  The downside is that the per print cost can be expensive, $0.40 per disc for example
Conclusion
Putting the right label and using the right method is a balance among budget, impression, usage, and lead-time. If time is of essence, paper label will be the first choice.  If you can afford to pay more, thermal printing will create the most impressive result.  When you have enough time and don't want to spend too much money, inkjet printing seems to be the best solution.