Your One-Stop Shop for CD DVD Blu-ray USB Duplication & Replication
DVD Authoring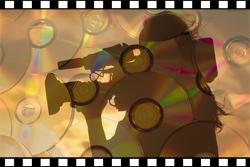 DVD authoring is both an art and science. A properly authored DVD should be free from logical errors and be compatible with most DVD players. Our DVD authoring gurus use the top notch state-of-the-art DVD authoring tools to assure your DVD will meet these basic requirements. We are experienced in building DVDs with
Menus,
Sub-titles,
Animated buttons, and
CSS copy protection
A special format of CD-ROM called VCD has been used by a lot of our customers. VCD has the advantage that it can be played by computer as well as DVD players. Our engineers have all the expertise to make VCDs with menus on DVD players and autorun on computers.
Our rates are very competitive. Call us at (408) 922-7268 for a price quote or send us a request for DVD samples.
Packaging Design
Think of the packaging of your CDs or DVDs like the clothing you wear. Fashionable clothing makes people appear more attractive and appealable just like a unique packaging solution will make your whole product more marketable and sellable. New Cyberian Systems employs in-house graphics artists to help customer design their product packaging. These include jewel case inserts, jewel case traycards, DVD case inserts, cardboard sleeves, disc wallets, and digiPaks.
Website Design
Need an artistically appealing and informative website? Let our webmasters help! Besides being live on the web, your website can also be stored on CD-ROM Business Cards. New Cyberian Systems offers website designs of various styles. Be it for corporate image or e-commerce, our web design team is geared to make your website useful for your intended audience. Google us on "cdrom replication" and you will find we are ranked on the top ten. Let us help you on your search engine optimization too.
Multi-lingual Multimedia Presentation
GlobalRendering.com, a subsidiary of New Cyberian, offers multi-lingual multimedia production services. Our experienced internationalization and localization engineers can help you make your multimedia projects flexible enough to adopt to other cultures. If you need to expand your market to other regions of the world, let us help to create your CD-ROM Business Card with the right content in the right languages. Our services include: Flash animation, Director authoring, video voice over, video sub-titling, etc.